According to Mothers Against Drunk Driving (MADD), nearly 100,000 individuals were arrested on DUI charges in Texas in 2013. Also referred to as DWI, a charge of driving while intoxicated carries steep penalties. These consequences vary by state, but Texas law outlines that offenders face the possibility of jail time, heavy fines, and a suspension of their driving privileges.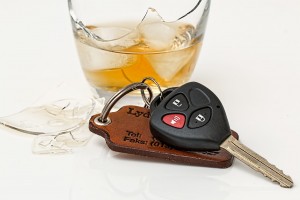 In conjunction with National laws, a driver's level of intoxication is established through a measurement of their blood alcohol content (BAC). By analyzing a breath, blood, or urine sample, law enforcement can record BAC levels. For most drivers over 21, a BAC above .08 is grounds for an arrest and charge for DUI, while commercial drivers can only have a BAC below .04 and drivers under 21 cannot have any detectable level of intoxication while behind the wheel.
Texas First DUI Penalties
The majority of DUI arrests are first time offenders, but even this relatively common charge carries penalties that can have a lasting impact.
Penalties for a first-time drunk driving charge include:
A minimum of 72 hours in prison that can be extended up to one year
Up to $2,000 in fines
Suspension of driving privileges for up to 2 years
Enrollment in a DWI intervention program
Requirement to install an ignition interlock device
In addition, if you are employed in certain professions, such as a doctor, teacher, pilot, or law enforcement officer, you may be required to report the arrest, which may negatively impact your career.
Any arrest for a DWI offense will result in an immediate suspension of your driving privileges. This is a civil matter handled completely independently from any criminal charges associated with your arrest. You can request a hearing to appeal for a temporary license while handling the rest of your charges.
Certain situations can increase the potential consequences, such as a child younger than 15 being present in the car during the offense or any injuries that were caused by the incident. Commercial drivers can also be held liable for operating a commercial vehicle, such as a bus, limousine, or freight truck, with a BAC above .04.
Consult with a DWI Attorney
With so many penalties on the line, enlisting the aid of an experienced Sugar Land DUI attorney is extremely important . Even your first DWI in Texas can have a huge impact on your life. Don't be afraid to contact your lawyer with any questions about the proceedings ahead.