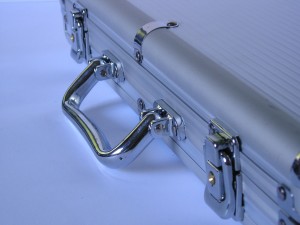 Unfortunately, when a marriage begins to get rocky, couples may be concerned over their rights concerning their children. In some situations the mother or father may elect to leave their spouse, taking their children with them. When this decisions takes the children across state lines, however, there are actions that that the other spouse can take in order to protect their parental rights.
When a court is involved in deciding child custody and visitation arrangements, one of the most influential factors is the current residence of the children. Under the terms of the Uniform Child-Custody Jurisdiction and Enforcement Act, this is determined by where they have lived the past 6 months. This means that if the children are relocated to another state for 6 months, the actions of the remaining spouse may become quite limited. Before this period is complete, however, a Suit Affecting the Parent-Child Relationship (SAPCR) or a divorce may be filed. This essentially petitions the court to temporarily keep the children from moving out of state until the question of their relocation has been decided in court.
Once filed to be decided by a judge, the court will examine several factors to decide whether the spouse will be able to move out of state with the children. These include the children's current relationship with the parent remaining in-state and the other parent's reason for moving out of state. Although Texas previously had a reputation for limiting out-of-state moves, these have been granted more frequently over the last decade. The rulings can vary widely between each County, however, so the guidance of an experienced attorney within your County can be quite valuable if you are pursuing this type of concern. Of course, certain situations, such as those involving abuse or an emergency can have an impact on the situation.
Even after a couple has been separated for a long period of time, if one of the parents should decide to move out of state, they will be required to notify the other parent, in case he or she elects to pursue a court order to stop or delay the move. Certain child custody arrangements may already include certain provisions regarding an area in which each parent must live. It's important to understand all of the terms of your child custody arrangement, and if you are uncertain about any aspect, consulting your attorney can quickly answer your specific questions.